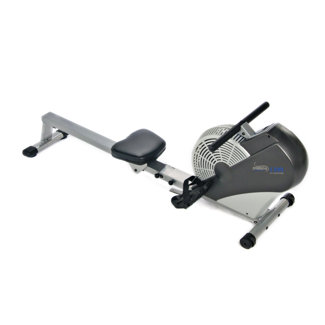 Yesterday I used the rowing machine for the first time. I have been wanting to mix up my cardio while at the gym. So my plan was to use the elliptical for 15 minutes, do my arm workout, then "cool down" on the rowing machine for about 15 minutes. Boy was I wrong about the "cool down" part. I was dripping sweat and huffing and puffing within the first 3 minutes. I only did 10 minutes and thought I was dying! How have I never used this wonderful cardio machine??
Reasons Why I Loved the Rowing Machine:
Great Aerobic Workout- though I didn't have a heart rate monitor on, I could tell my heart rate was increased.
Fast Calorie Burner- Again, I didn't have a heart rate monitor but according to the machine for the 10 minutes I was on there, I burned 124 calories!!
Upper body/back workout- Not only is it great cardio but I can really feel that it worked my upper back this morning!
Lower body workout- Since the seat on the rowing machine slides you are constantly bending and straightening your legs as you row! Giving your quads a great workout!
Low impact- I love finding cardio options that are low impact and counter balance running!
I can't wait to start using the rowing machine more often and increasing the time spent on it!
Even found some workouts on pinterest!
Any of y'all use the rowing machine?? I would love for some tips or to hear your success stories!
Catch ya later,
B